Welcome to the Jullia Bridal Blog, where we're dedicated to helping you make your wedding dress journey as magical as your big day itself! As seasoned bridal consultants, we understand that finding "the one" is more than just a decision – it's an experience that's cherished forever. Today, we're here to answer all your burning questions about wedding dress shopping and guide you towards your dream gown. Let's dive in!
How Do I Choose a Wedding Dress that Flatters My Body Type?
Accentuate your best features! A-line dresses flatter most body types, while sheath gowns highlight lean figures. Ballgowns add drama, and mermaids showcase curves. Trust your consultant to guide you towards the styles that make you feel confident and beautiful. The best advice we like to give you here is be open minded. Things on the photos are so different from when you put them on. For your first bridal appointment ever, please try a bit of each styles on to make sure you don't miss anything.
What Wedding Dress Styles are Currently Popular?
Trends come and go, but your style is timeless. Explore classic silhouettes like ballgown, A-line, and mermaid, or consider modern options like boho chic and minimalistic elegance. Remember, it's all about what resonates with you. #TimelessElegance
However, the year of 2023 , satin wedding dress is back in trend. Explore our Satin Wedding dresses collection on our website here.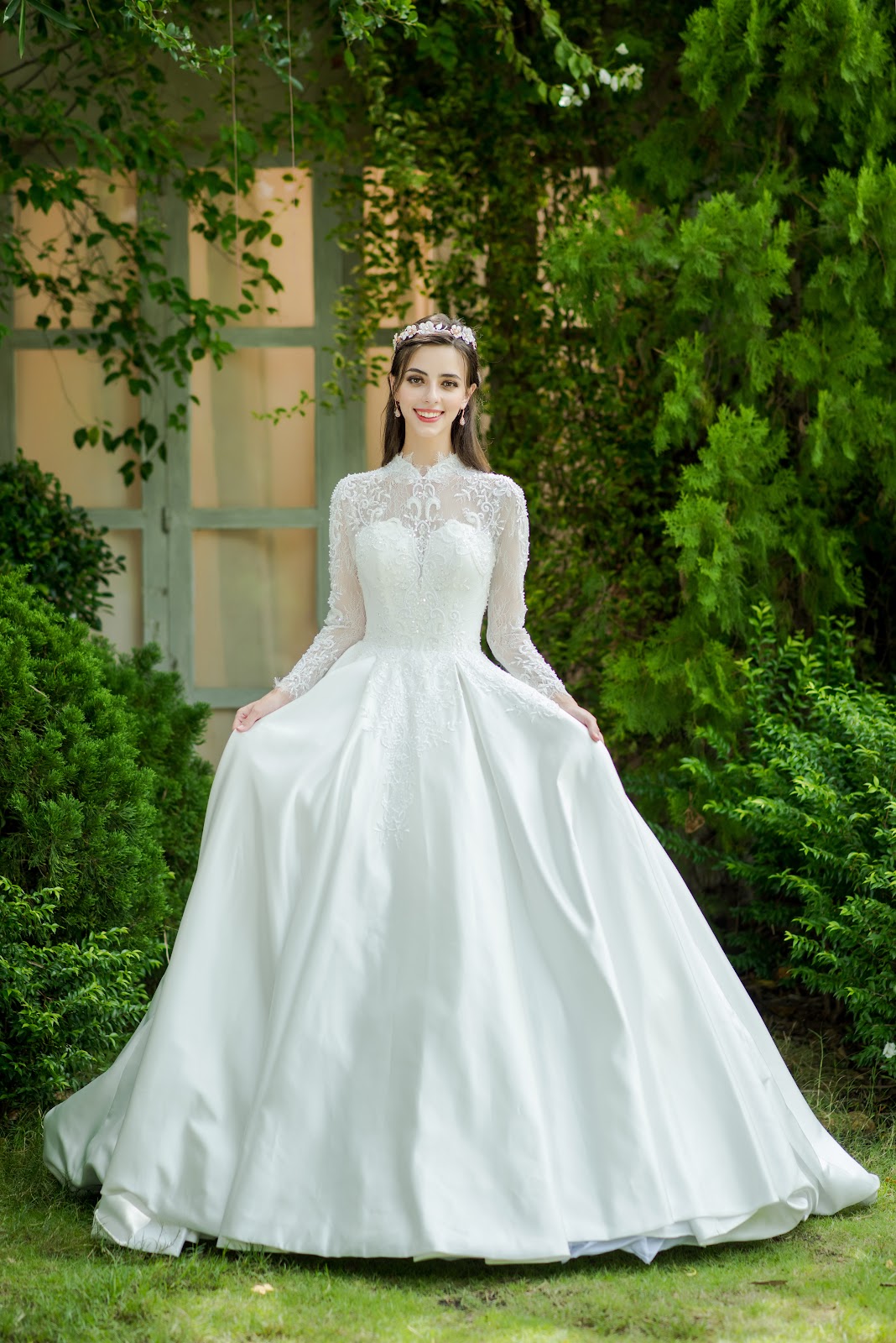 When Should I Start Shopping for My Wedding Dress?
Timing is key. Begin your search about 9-12 months before your wedding date. This ensures ample time for fittings, alterations, and any customizations you desire it.
Where Can I Find Bridal Boutiques or Stores Near Me?
Locate bridal boutiques near you and schedule appointments. Visiting boutiques in person provides the opportunity to try on dresses, see their quality, and get expert advice.
What Accessories Should I Consider with My Wedding Dress?
Accessories complete your bridal look. Think veils, tiaras, jewelry, and shoes that enhance your gown's beauty. Choose pieces that reflect your personal style and complement your dress. At Jullia Bridal we have a great range of bridal accessories. Click here to browse all our accessories.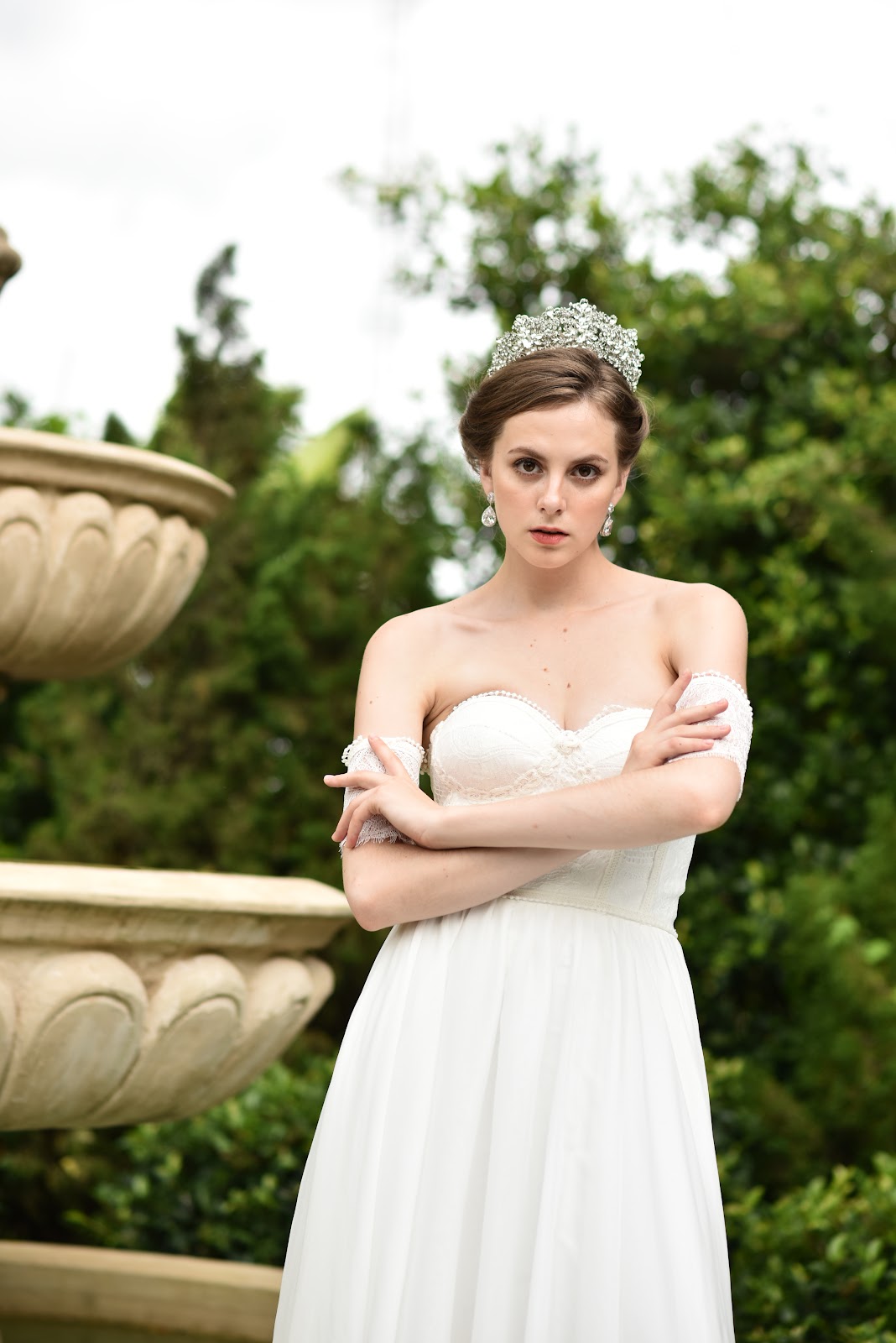 How Do I Know If a Wedding Dress is 'The One'?
Embrace the "feeling." When you step into a dress that aligns with your vision and makes you feel like the most beautiful version of yourself, and you can see yourself walking down the aisle in that dress, you'll know it's the perfect choice.Some brides actually cry when they found the one too. 
Click here to view our journey of finding the perfect dress at Jullia Bridal from a real bride. https://www.youtube.com/watch?v=6RfLah5UoHo&t=333s. This was at our old showroom. We have moved to our new showroom with a space of 3 times bigger. 
How Do I Handle Dress Alterations and Fittings?
After selecting your dress, our expert seamstresses will work closely with you to ensure the perfect fit. Multiple fittings are usually required, so plan ahead and make sure you have enough time to do it before the big day.
How Do I Choose the Right Color for My Wedding Dress?
While white and ivory are classic choices, modern brides often explore blush, champagne, or even pastels. Consider your skin tone and wedding theme when selecting your gown's color.
What Are Some Wedding Dress Shopping Tips for Plus-Size Brides?
Curvy brides, we've got you covered! Embrace dresses that highlight your best features, like A-line or empire waist designs. Don't shy away from trying on different styles to find what flatters you. Check out our range of Plus size wedding dresses here.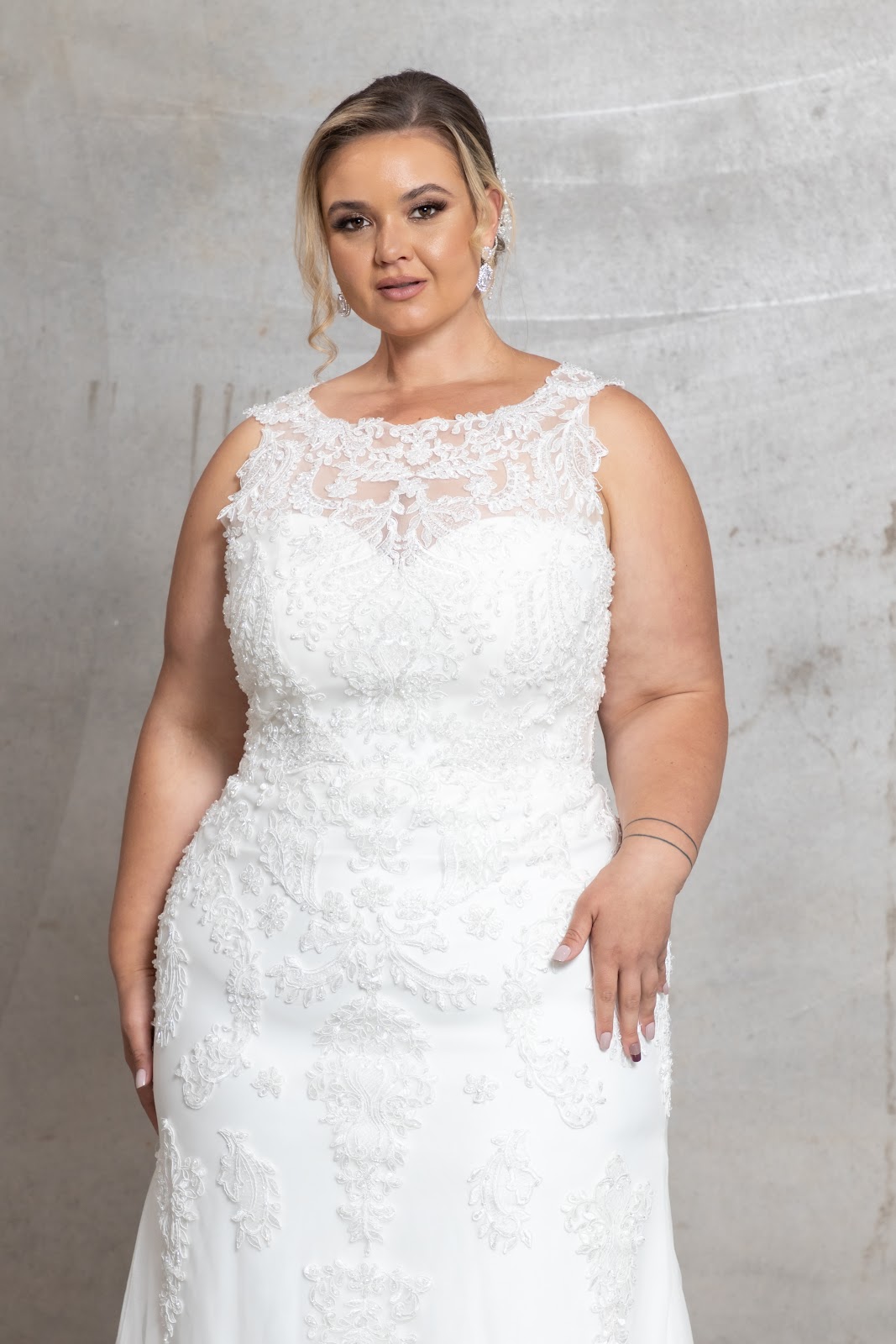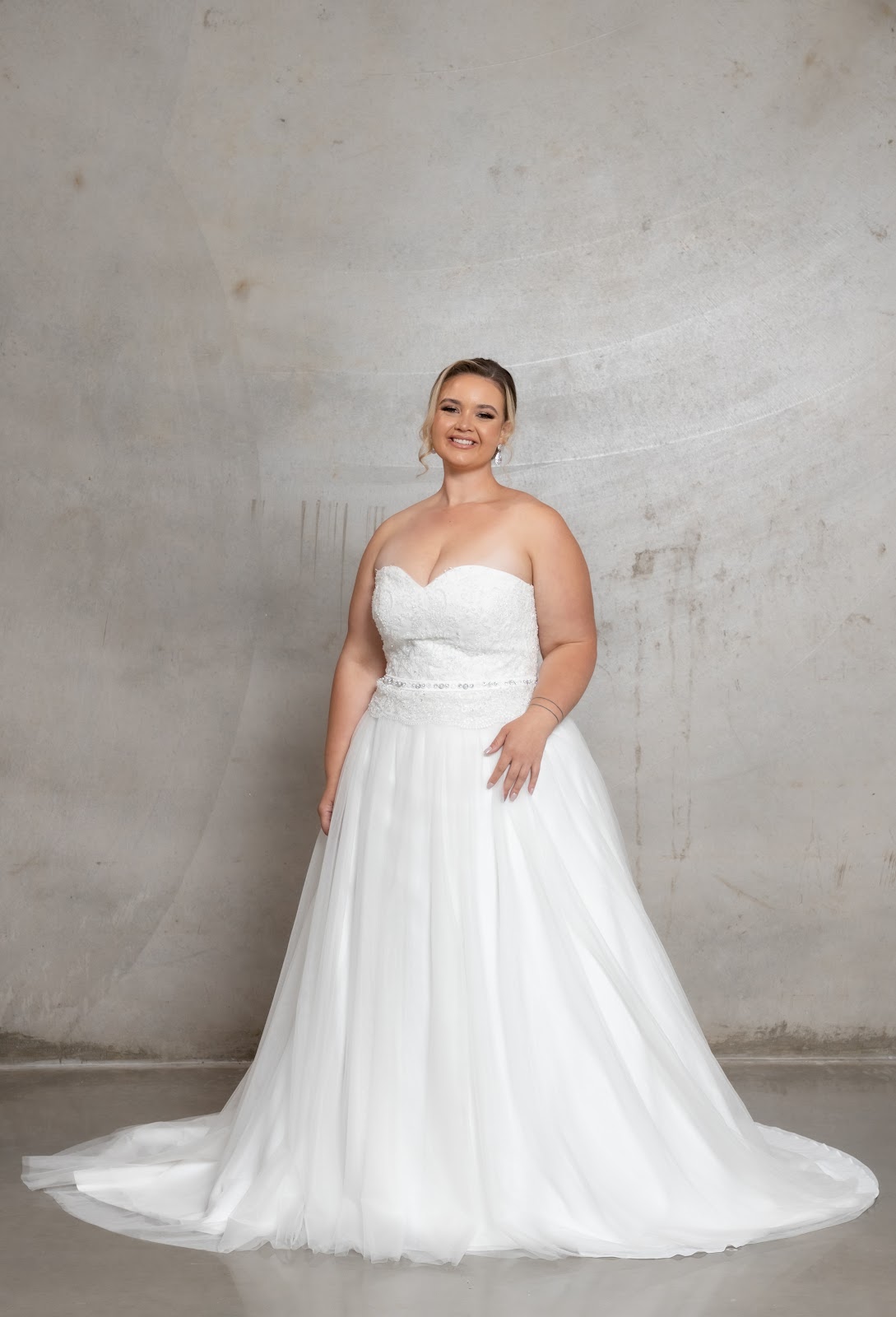 What's the Average Cost of a Wedding Dress?
Wedding dress prices vary widely, so it's crucial to set a budget. At Jullia Bridal, we offer a diverse range of gowns to suit different budgets without compromising on quality or style.
       

Clearance gowns:

Starting from $199 to $1999

       

Affordable range:

Starting from $2000 to $2999

       

Popular range:

Starting from $3000 to $4999

       

Luxury range:

Starting from $5000 to $9999
What Should I Bring to a Wedding Dress Appointment?
Essentials include proper undergarments and shoes. If you have accessories you plan to wear, bring them along to see how they pair with your potential dresses.
What Fabrics Are Commonly Used in Wedding Dresses?
From luxurious lace to flowing chiffon, wedding dresses feature a variety of fabrics. Consider the look and feel you're aiming for when choosing your gown's material.
What Questions Should I Ask When Trying On Wedding Dresses?
Ask about alterations, customization options, recommended undergarments, and estimated delivery times. Our consultants are here to ensure you have all the information you need.
How Can I Customize or Alter a Wedding Dress?
Customization is about making the dress uniquely yours. Whether it's adding sleeves, altering the neckline, or incorporating special details, our team of skilled seamstresses can make your vision a reality.
What Is a Trunk Show, and Should I Attend One?
Trunk shows feature a designer's latest collection and often include special discounts. Attending one can be an exciting way to find a unique gown that's fresh off the runway. You dont need to but if you have the time, it's fun to do a show just to get an idea of the latest trend.
Additional Information about Jullia Bridal:
At Jullia Bridal, we pride ourselves on catering to brides of all sizes. Our inclusive collection ranges from size 4 to 32, ensuring that every bride finds a dress that embraces her unique beauty.
For your perfect wedding dress, please note that it takes approximately 6 to 8 months to create, ensuring meticulous attention to detail and the highest quality. However, if your wedding date is just around the corner, don't worry – you can also purchase off the rack at our store.
Ready to Find Your Dream Dress? Book an Appointment at Jullia Bridal! Explore our stunning collection and experience personalized consultations. Book your appointment here.